IN THE BEGINNING
At the age of seventeen and not realIy having any idea of what i wanted to do with my life, I was lucky enough to be accepted onto a basketmaking apprenticeship working with a local basket maker Norman Studley. My interview was very simple he asked me to identify several baskets and then sat me down to make a square base. Having completed the task he agreed to take me on a trail basis giving me one month to prove myself.Over the next few years I fell in love with willow and basketry, Norman was a very hard teacher to please but through him I was set on a journey that still inspires me today.
NEXT
During the subsequent years I have continued to develop my skills to include sculpture, lantern making and coiled work which won second place for contemporary basketry at the International Pinolere Basketry Competition in 2008. Whilst living in Berkshire i was privileged enough to get involved with the Oxford Willow Man project which allowed me to see my work in a grand scale.
NOW
Back home in Somerset where it all began, I now work primarily from home making a wide selection of traditional and contemporary baskets with an emphasis on quality and sustainability. I also teach at various centres in the area including Musgrove Willows, Halsway Manor, RHS Rosemoor and at home from my studio. I accept sculpture and basketry commissions as well as attending local markets and events throughout the year.Please feel free to contact me for any further information.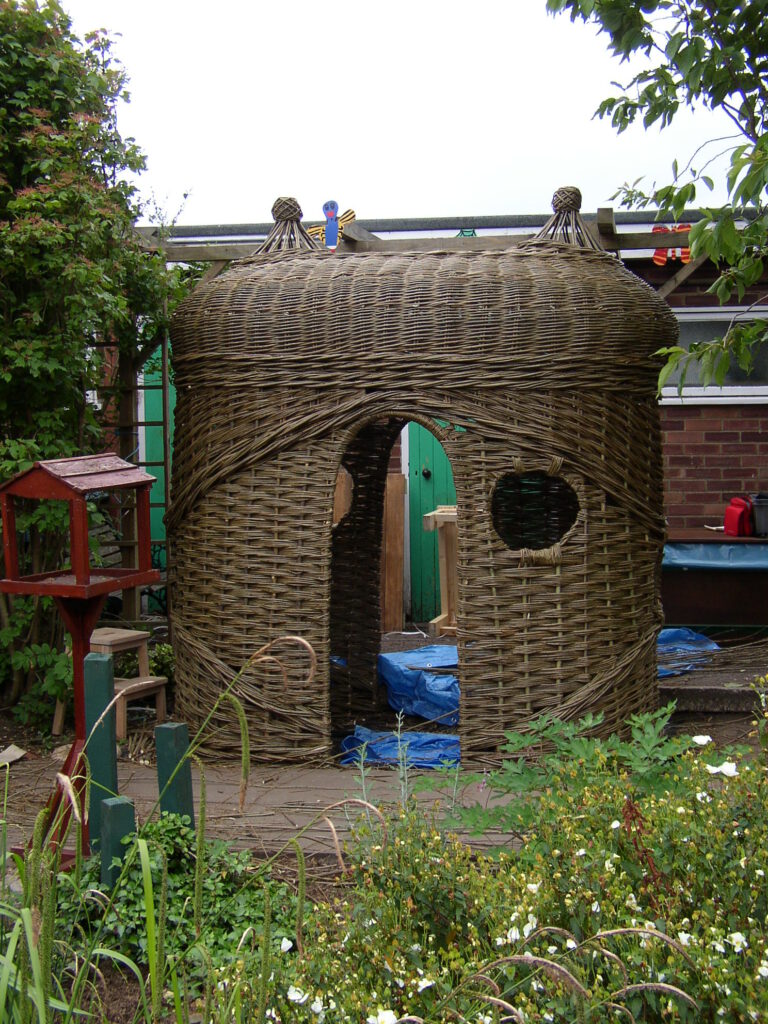 Mill House, Church Hill, Combwich, Bridgwater, Somerset. TA5 2QR basketlady1966@gmail.com 0044 1278 284234